Basing yourself in the City, the heart of London, makes it even easier to take advantage of everything the Square Mile has to offer - from Roman ruins to world-class culture and luxurious shopping - with no waiting for buses or rushing for the last train home.
Whether you're travelling from overseas or on a day trip, here's why all the savvy visitors are booking a City hotel on their next trip to London.
Keep close to the action
Walking is one of the best ways to explore any city – a meander through the streets often results in a surprising find of a great little coffee shop or public garden you never knew existed. By basing yourself in the City, you can start your journey of discovery the moment you step foot outside the hotel lobby.
The City's compact size means you never have to stroll too far to stumble upon a world-class restaurant, cool bar or Roman ruin. Staying close to a famous landmark, such as the Tower of London or St Paul's Cathedral, allows you to jump into action straight after breakfast and be among the first through the doors.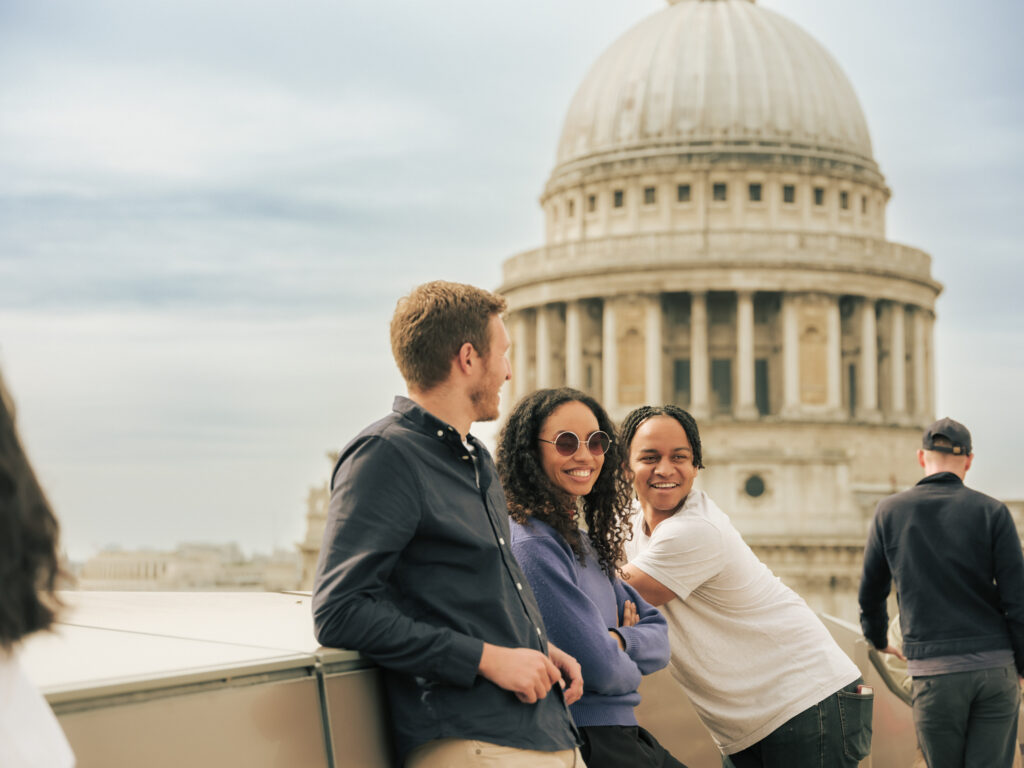 Luxurious or affordable, cool or classic...take your pick of hotel options
You're spoilt for choice for accommodation in the City – from chic serviced apartments to grand heritage hotels – the vibe ranges from luxurious and cool, to simply cute and comfortable.
And it's not just about somewhere to sleep. City hotels offer some of the capital's best in-house spas and world-class restaurants, as well as stunning rooftop bars in the midst of the City skyline – it's a relaxing afternoon and memorable night out rolled into one location.
Day-trippers need never worry about the last train home.
Picture the scene: You've had a packed day of shopping at Spitalfields Market, an exhibition at the Barbican, tapas at La Vina in Leadenhall Market and are now planning a quick nightcap on a rooftop bar. But…your last train back to the 'burbs leaves in 30 minutes! If only you could stay out longer and indulge in the luxury of rolling into bed without the long journey home.
There's a simple solution: book a City hotel. It's not just for tourists –  'locals' are very welcome.
Your starting point for the best of the rest
Once you've exhausted all that the City has to offer, it's time to hop onto London's world-famous Tube or a red double-decker bus (because a trip to the capital isn't complete without it) and explore some of London's most exciting neighbourhoods.
Thanks to the City's great transport links – including mainline, Overground and several Underground lines – you can smoothly travel east, south, north and west of the Square Mile in no time.