Presented by London African Gospel Choir
Lighting up the world with a song. London Gospel Choir are popularising African influenced gospel music.
Come and enjoy a musical venture rooted in community and creative expression, as the choir bring gospel into your hearts, featuring uplifting gospel song and dance from all over Africa.
This unique pan-African choir of joy-bringers, set up by singer & dancer Crystal Kassi, is packed with talent from the entire African diaspora, including South Africa, Zimbabwe, Ghana, Kenya, Zaire, Ivory Coast, Guadeloupe, Jamaica, Uganda and the Congo.
The choir was founded with the aim of creating a platform of excellence for the national and international promotion of Africans (including the diaspora) as musicians, singers, and participators in the creative industries in general. Crystal is passionate in her mission to popularise this distinctive tradition with the secular world. African Gospel music has developed a character distinct from familiar American Gospel music: the choir are doing their bit to share this inspiring music with the world.
Dates/Times: 16 September / 3:15pm & 5:45pm
Location: Lloyd's Building
Duration: 30 minutes
What to expect: Live Music / Gospel / Family friendly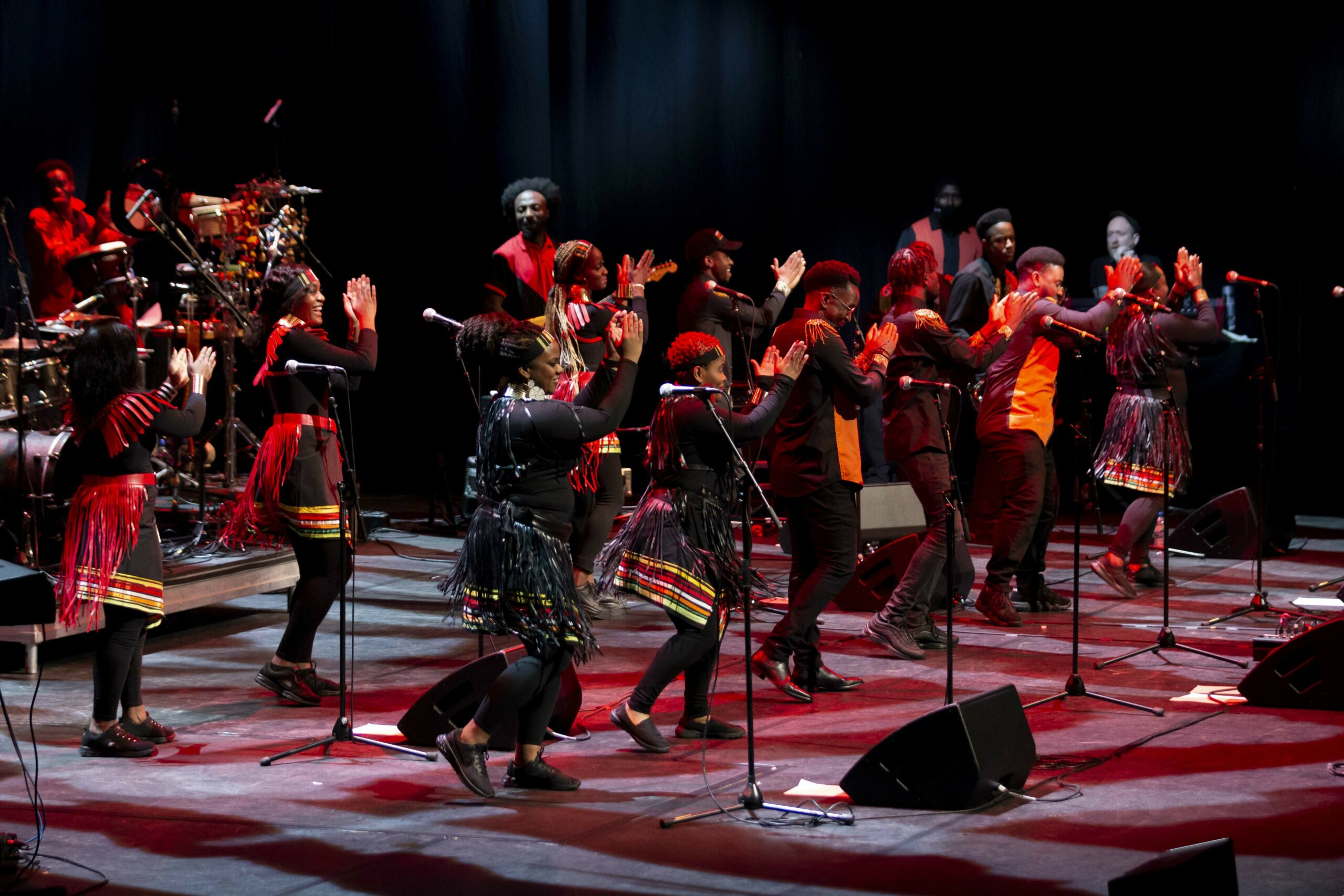 About London African Gospel Choir
In the wake of Graceland's 30th anniversary, The Jazz Café commissioned the London African Gospel Choir to perform the album in its entirety for one night only. Tickets sold out within hours and so five sold out nights were added, confirming the enduring appeal of Paul Simon's masterpiece, and also the growing excitement generated by the Choir's string of notable stage appearances - some of them shared with Emile Sande, Mumford & Sons, Tom Jones, Soweto Gospel Choir, Annie Lennox and Idris Elba, who recruited them for the thank you for freedom album recorded in tribute to Nelson Mandela.
"Just been to an amazing performance of Paul Simon's Graceland - everyone at the Barbican was on their feet - fantastic night!"
"Managed to entertain an audience of many ages and cultures last night. Fabulous set, costumes, vocals. Mustn't be missed add to your bucket list ... beautiful voices"
"Excellent performance, talented and enthusiastic artists, I highly recommend this show."
"I would definitely recommend them after seeing them tonight for the first time in Edinburgh on their 'Gracelands' tour. It was a brilliant performance."
"Amazing Energy!! Inspirational!!"