Presented by Jones and Barnard
Purveyors of the finest 'Tosh', an elixir of youth and vitality; the esteemed intellectuals Jones and Barnard have unleashed their own brand of quackery, healing and duplicitous doctoring on an unsuspecting audience.
See with your own eyes as the bland, bald and bucolic are miraculously 'cured'. Based on established medical procedures, and steeped in proven theory this is an event that needs to be witnessed to be believed. In the great tradition of the travelling medicine show, a series of entertainments and distractions will be presented in addition to the demonstrations in the form of occasional songs, dancing and jokes.
Creams, balms, scents and liniments included.
Dates: 14 September
Times: 4:30pm, 5:30pm & 6;45pm
Location: Starting at Leadenhall Market
Duration: 30 mins
What to expect: Theatre / Comedy / Walkabout / Interactive / Family friendly / Great for kids
Advisory notice: Please be advised this performance contains the use of a theatrical prop knife. All props are specially designed and manufactured for theatrical use and performers are expertly trained in the use of these props.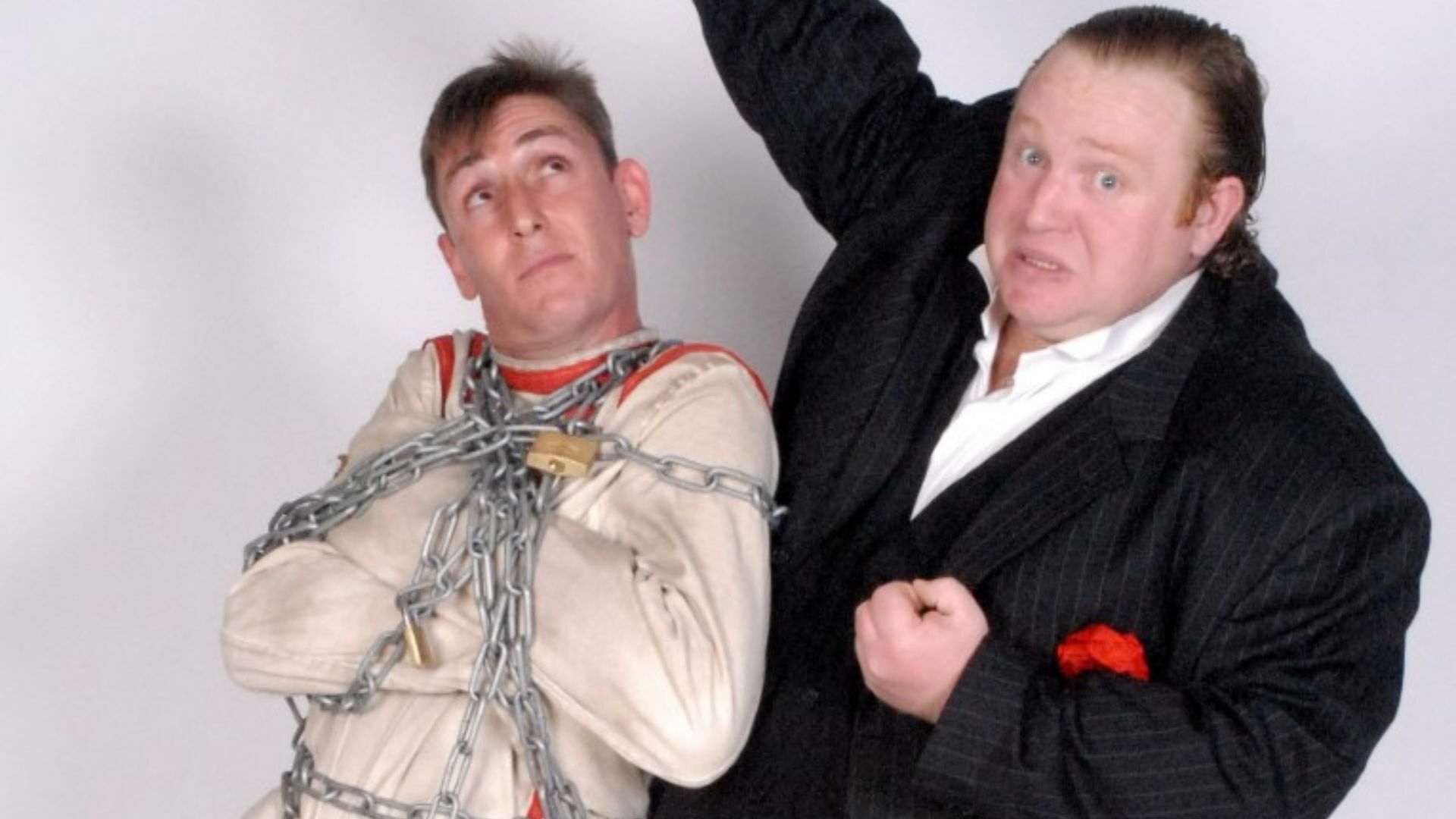 About Jones and Barnard
Jones and Barnard are street theatre performers with decades of experience producing comedy shows and walkabout in Britain and throughout the world. Starting on the cobbles of Covent Garden, and moving through The London Palladium to Montreal Just for Laughs, they still delight in performing outdoor entertainment at festivals and events. New challenges welcomed!
'Jones & Barnard at the Chilli Festival in Bennington last weekend - 'absolutely hilarious and made the day so special. Terrific performers.' — Christine Ansell, Argenta PLC