Presented by Levantes Dance Theatre
Dressed to impress the delightful pair will share colour & fun.
Dressed to impress, the delightful pair of exquisitely dressed women create beautifully quirky scenes, gently inviting you to interact, enjoy and share their colourful and curious take on the world with beautiful and unique sugar edible tattoos. Expect bright sugar icing, edible beads, sequins and lots of glitter! A fun, fantastical and edible way for audiences to mingle with artists at indoor and outdoor events.
Dates/Times:
14 September: 5pm, 6:30pm & 7:30pm
15 September: 4:30pm, 6:15pm, 7:30pm
16 September: 1:30pm, 3:15pm, 5:45pm
Location: starting at Leadenhall Market 
Duration: 45 minutes
What to expect: Theatre / Walkabout / Interactive / Family Friendly / Great for kids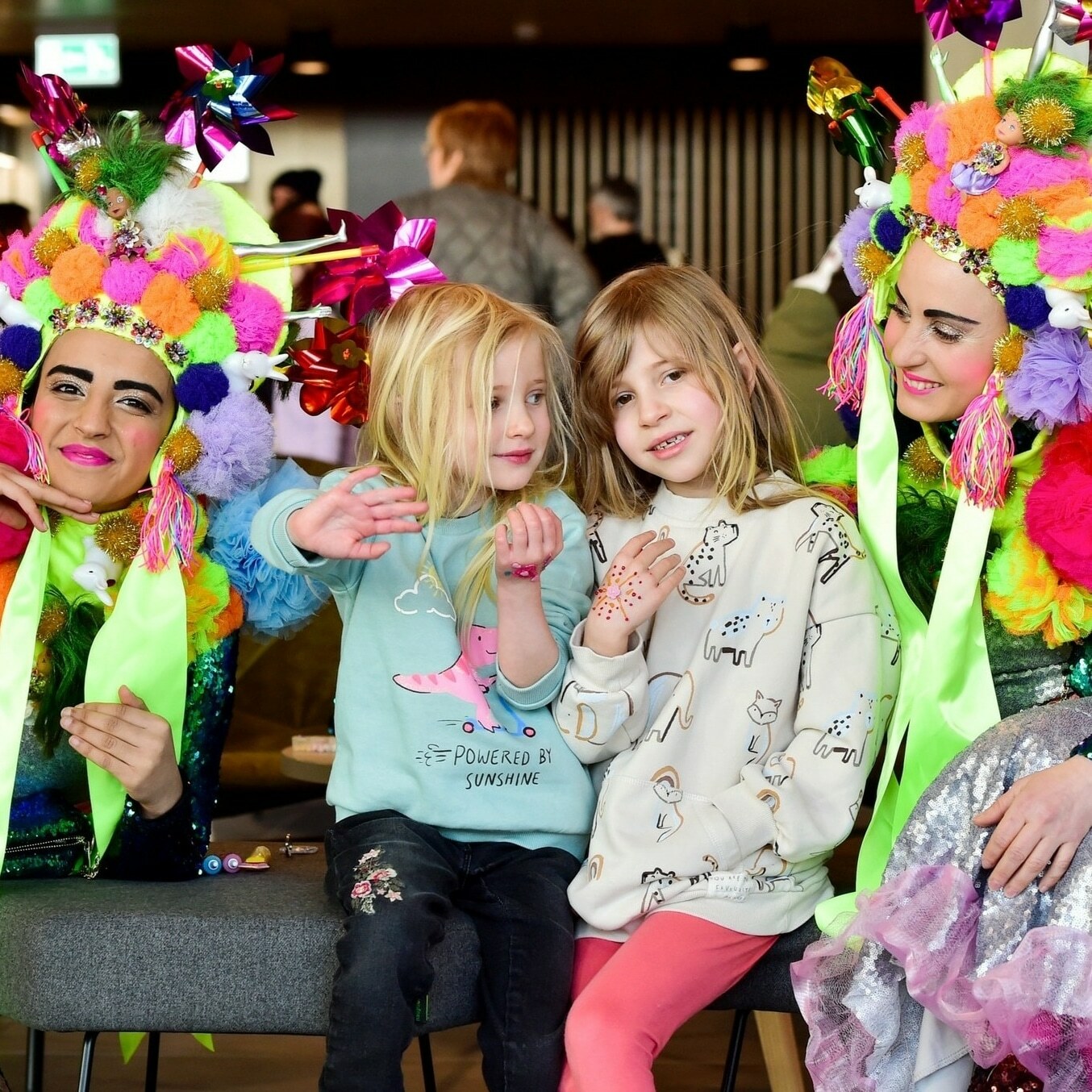 Watch the show trailer:
'Canape Art' by Levantes Dance Theatre from Eleni Edipidi on Vimeo.
About Levantes Dance Theatre
Levantes Dance Theatre is an award winning performance company that has a constant enthusiasm for fusing artistic disciplines and indulging in vibrant aesthetics. Our performances for theatre venues, outdoor festivals and events are bold, bright and beautiful, inclusive and exploratory, scalable and commercial, with an original style that focuses on striking visuals, engaging characters and athletic movement.
'Wonderfully original, Wonderfully whimsical, Amazing show' - audience member
'Loved Levantes... made me feel very special' - audience member