Presented by The Flying Buttresses
A delightful and engaging performance as special effects puppetry meets award winning improvisation comedy.
Hodman and Sally are tiny creatures with big personalities! Hailing from Oblivia and remaining Oblivious to this day, Hodman and Sally have shouldered their emotional baggage and set out on an adventure. Having lived by themselves for hundreds of years, these elderly explorers are ready to make friends. They have a lot on their backs and a lot on their minds. You may find that they talk your ear off but then what would you expect from a couple of ramblers. Once you've seen the world through their eyes you'll never look at your town the same way.
Dates/Times:
14 September: 4pm, 6pm & 7pm
15 September: 4pm, 5:45pm & 7pm
16 September: 1pm, 2:30pm & 4pm
Location: starting at Leadenhall Market
Duration: 30 minutes
What to expect: Theatre / Comedy / Walkabout / Interactive / Family friendly / Great for kids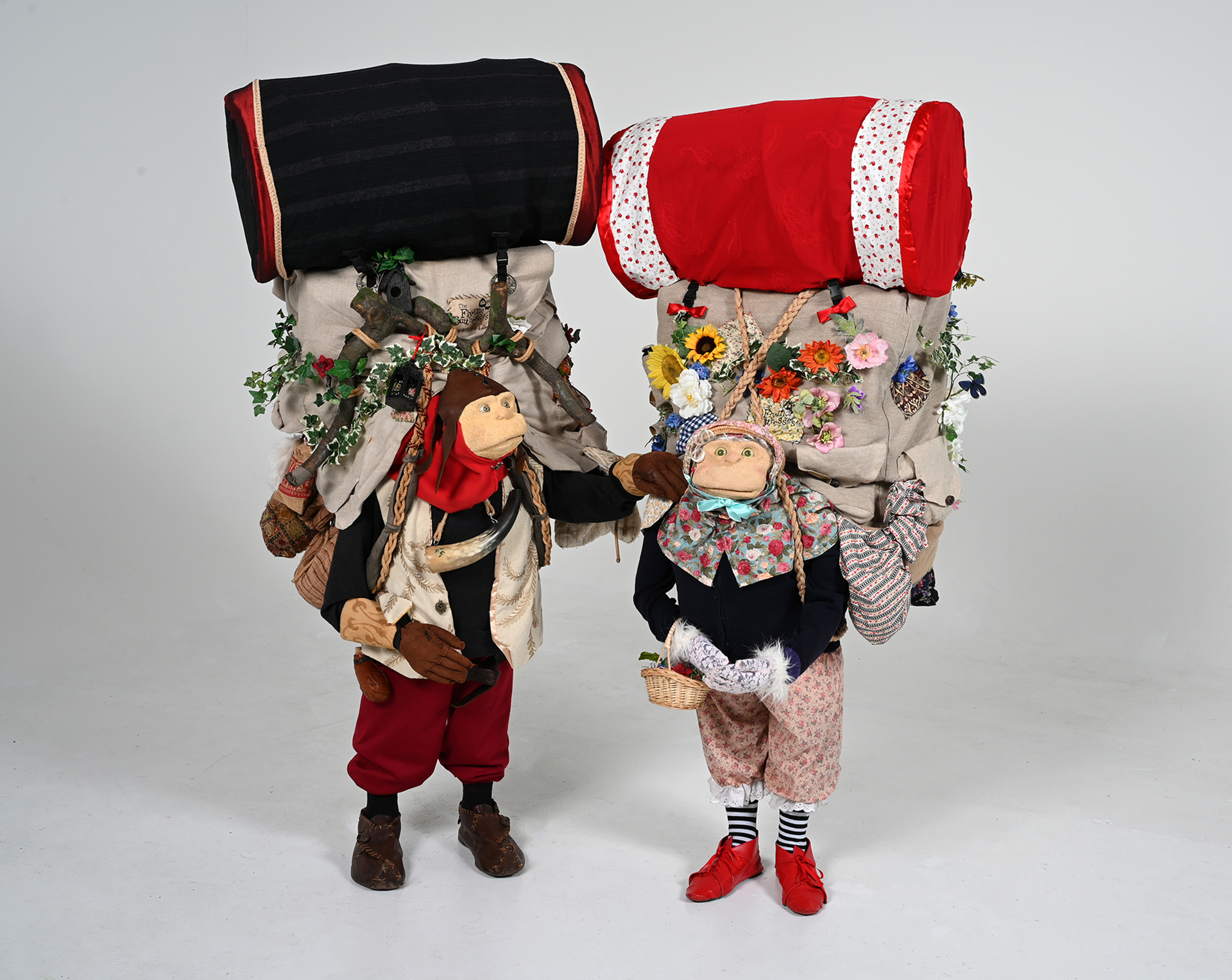 Watch the show trailer:
Hodman and Sally at Kendal Calling 2015 H from The Flying Buttresses on Vimeo.
About The Flying Buttresses
Founders Danielle Brooke and Rupert Parry met in college, bonding over their love for improvised comedy and artistic spectacle. Their first act, Hodman and Sally, wowed audiences at Glastonbury Festival 2002, and later garnered a devoted global following. Their attention to character development and detail led to accolades like being voted the top act in Paulusfeesten, Belgium's 50-year history. Their latest act, What The Tortoise Taught Us, showcases 20 years of groundbreaking animatronics research. As Special Effects artists they've worked for numerous prestigious companies, the Olympic games, and Hollywood blockbuster films.
'The cutest itty, bitty little things that I ever did see.' - Dolly Parton