Presented by Barnard, Hicks and Jones
A comedy street cabaret, with escapology, juggling skills and incredible speed painting.
Join these three extraordinarily talented gentlemen for a street cabaret like no other, with escapology, juggling skills, incredible speed painting and a lot of laughs. These veteran variety artistes have guested all over the world, including in the renowned comedy shows Slightly Fat Features, touring from the Edinburgh Festival to Montreal Just for Laughs.
Dates/Times: 1 September - 5pm to 6:45pm
Location: New Street Square
Duration: 1 hour 15 minutes
What to expect: Comedy / Cabaret / Variety / Theatre / Circus / Family friendly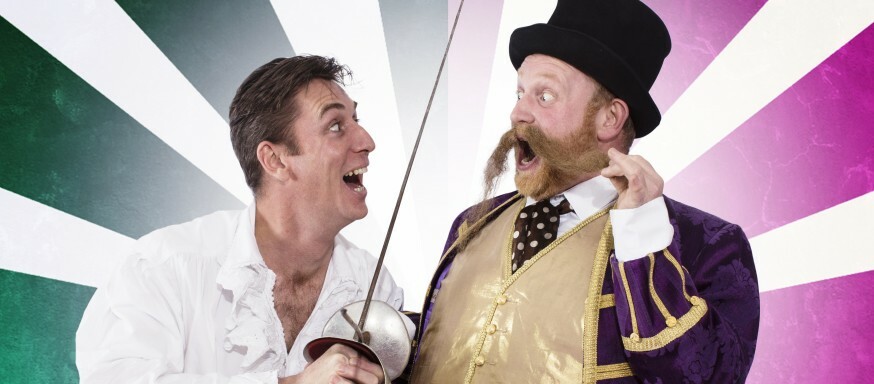 Watch the show trailer:
Jones and Barnard from Fools Paradise on Vimeo.
About Barnard, Hicks and Jones
Matt Barnard and Gareth Jones have worked together for 25 years, with outdoor street shows and indoor cabaret throughout the world.
Jon Hicks is a multi talented clown and artist, often creating new work to be seen at a variety of outdoor events from the UK through Europe to Canada and Australia.
'Charmingly Roguish, Stunningly Hilarious.'- The Guardian