Presented by Saudha Society of Poetry and Indian Music
Metaphysical melodies of ancient mystic minstrels
Curated by poet Ahmed Kaysher and produced by a leading South Asian arts platform in the UK, the session features Saudha's first of its kind music and spoken-words production, an ecstasy of hypnotic melodies of early European Troubadour and ancient Indian Vaishnav.
Dates/Times: 8 September - 4pm *note time change
Location: Aldgate Square
Duration: 40 minutes
What to expect: Music / Dance / Spoken word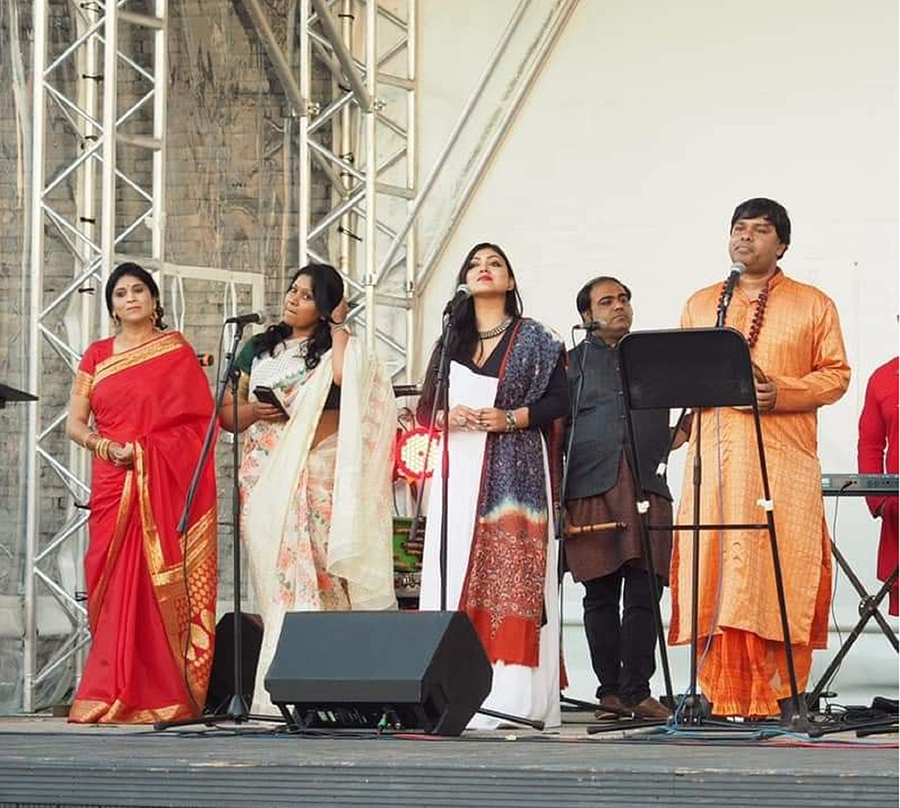 About Saudha Society of Poetry and Indian Music
Saudha Society of Poetry and Indian Music is a leading platform for South Asian and other global classical arts. Saudha is critically acclaimed for its series of experimental productions merging poetry, music and painting seamlessly so that each can complement each other.
Saudha's production Frida Kahlo Through Indian classical music at the Royal Albert Hall has been highly praised by prominent ethno-musicologists, music and literature connoisseurs of the city and beyond.
Saudha's lyrics of Love at the SouthBank Centre and at Edinburgh Fringe and Chayanaut through Sebastian Bach at the House of Commons, Taste of Twilight at ICCR, Kolkata and the Welsh Parliament were critically acclaimed by major media and musicologists.
Ahmed Kaysher is the founding director of Saudha, an award-winning poet, fictionist essayist, literature and film-critic. He is the curator of many critically acclaimed festivals that have been running all across the UK and beyond for last 13 years e.g. RadhaRaman Folk Festival, Ghazal Thumri and Kheyal Festival, Saudha Bangla Music Festival, RadhaRaman International Dance Festival, Baul and Viashnav Music Festival, The Gronthee Poetry Festival, World Poetry and Indian Classical Music Festival, Saudha Sarawati Puja – the festival of Joy and happiness. The major contribution of Kaysher is the profound fusion of many different global art forms, bridging of different cultural traditions with classical Indian arts and positioning those works on the world stage bringing a fresh flow of global audiences.
'Saudha's presentation was 'rhapsody of soul'.' - Wimbledon Guardian
'Top-notch and very intellectually constructed presentation of Indian music with other global music and poetry.' - Yorkshire Evening Post