Presented by Dizzy O'Dare
Be dazzled by this dainty rider as she shows off her physical strength by bounding along on the back of a galloping Dodo, sometimes while blindfolded, and always full of nerve!
Enter the madcap world of Dizzy O'Dare where nothing is quite as it seems. Legendary equestrian rider Lillian May Stanhope, fresh from a Royal Command performance at Sandringham for Queen Victoria herself, wows you with her rare appearance of Raphus Cucullatous, the last known living specimen of the Dodo bird.
Dates/Times/Location:
31 August: 3:30pm, 5:30pm & 7:30pm - St Paul's Churchyard (Northside)
1 September: 4pm, 5:45pm - Paternoster Square & 7:15pm - St Paul's Churchyard (Northside)
2 September: 2:15pm* - St Paul's Churchyard (Northside) & 4:15pm & 6:45pm* - Paternoster Square
*Note changes to the printed programme - performances now at 2:15pm instead of 2:30pm, and at 6:45pm instead of 5:45pm.
Duration: 30 minutes
What to expect: Interactive / Theatre / Comedy / Walkabout/ Family Friendly / Great for kids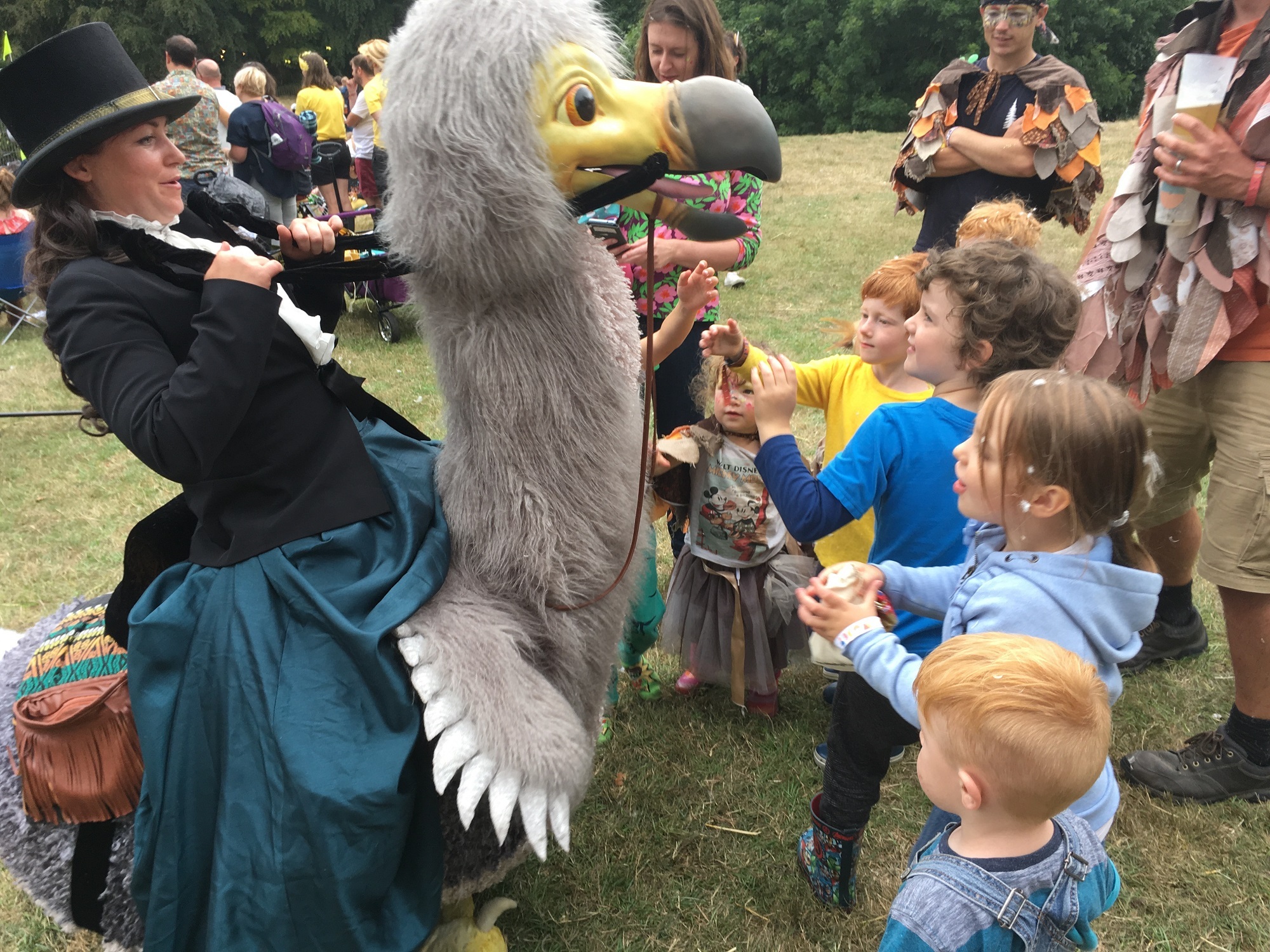 Watch the show trailer:
About Dizzy O'Dare
Dizzy O'Dare is a contemporary circus and outdoor theatre company. Since 2009 they have produced over 20 shows and walkabouts, touring extensively, and delighting audiences across the globe.
Dizzy O'Dare deliver award winning productions to those who would not normally experience it. From the weird to the wonderful, the silly to the sublime. Their work is presented in outdoors and non traditional spaces delivering a range of shows from large scale circus to one man clown shows.
Quotes from the audience
'Bunch of nutters, we were howling!'
'Best thing of the weekend, you were amazing!'
'Absolutely our favourite show, I would travel many miles to laugh like that again.'